Kismet Man Arrested After Trying To Detain Man In Bail Bond Incident
KSCB News - November 21, 2012 1:25 pm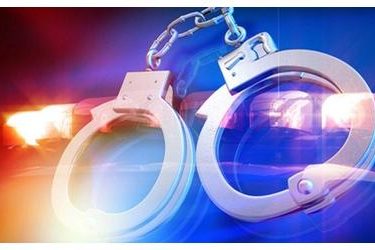 Amarillo police have arrested a Kansas man who fired a Taser at another man and handcuffed him while trying to take him into custody in a bail bond incident.
Donald Ray Adams, 65, of Kismet, Kan., was arrested and booked into Potter County jail on a charge of assault with bodily injury, police said.
Officers arrived at the 3800 block of Amarillo Boulevard around 8:30 p.m. Saturday on a report that a man with a stun gun was trying to drag another man into a vehicle, police said.
Witnesses said two men had been fighting in the parking lot of the Cowboy Motel, 3619 E. Amarillo Blvd., police said.
While officers were interviewing the witnesses, a gray Ford pickup followed by a white Dodge Neon drove by, police said. The driver of the Neon, a 32-year-old Amarillo man, honked and pointed at the pickup, and officers stopped the pickup in the 800 block of North Hill Street, police said.
Adams told officers he was a bondsman from Kansas and was trying to take a man into custody for failure to appear on a municipal charge of public intoxication in Kansas, police said.
The driver of the Neon told officers he and a friend were walking across the motel parking lot when Adams approached them, fired a Taser at his friend, sprayed him with what the witness described as pepper spray and told the victim to get on the ground, police said.
Officers later recovered a Taser and pepper spray from the pickup, police said.
Adams then handcuffed the victim and tried to put leg restraints on him, police said.
Another witness arrived at the scene while Adams was trying to put on the leg restraints, struck him with a broom and told Adams to leave the man alone or he would call police, police said.
Officers found the victim in the 1200 block of North Hill Street still in handcuffs and had Taser probes embedded in his right bicep, police said.
The victim was a 30-year-old Amarillo man and not the man Adams had been seeking, police said. The victim also declined medical attention beyond first aid and removal of the Taser probes at the scene, police said.
Jail officials said Adams posted $5,000 bond Sunday.