Kids Voting at the Activity Center Tuesday Aug. 2nd
Joe Denoyer - August 1, 2022 11:20 am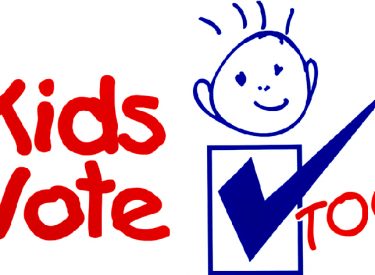 Bring your kids to the Seward County Activity Center during the Aug. 2 election, and they can vote too. The Liberal Area Coalition for Families will have a Kids Voting booth at the election site and the ballot will allow kids to vote for their favorite vegetable. The Kids Voting booth will be open the same as the voting hours, 7 a.m. to 7 p.m.
"We are combining the goals of two of our grants, promoting voting and promoting healthy eating, with this activity," said Kay Burtzloff, LACF President. "We will have stickers, buttons, and giveaways for our little voters. Our activities are supported by both the Kansas Health Foundation and the Blue Cross Blue Shield Foundation."
Studies have shown that starting voting behavior early helps to make it a lifelong habit, said Burtzloff. For more information, contact the LACF at 620-655-7177.
—