Keenan Thompson Named LHS Basketball Coach
Brock Kappelmann - April 7, 2021 6:51 am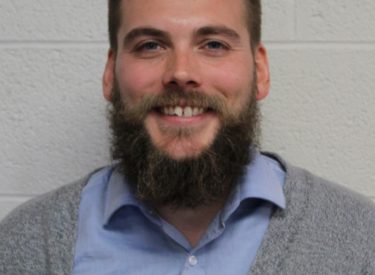 A former Hugoton assistant is returning to the area to be Liberal's head boys basketball coach.  Keenan Thompson will lead the Redskin boys basketball program next season.  Thompson has been the girls coach at Salina Sacred Heart the past two years.  He was 14-8 and 11-8 at Sacred Heart for a record of 25-16.  Thompson was an assistant for the Hugoton girls program four years.  The Lady Eagles were 73-24 during that time.  Thompson is a Bethany College graduate.  Thompson is from Salina and is a Sacred Heart alum.
He replaced Trace Haskell, who stepped in to coach the Redskins on an interim basis.  Haskell was an eight year assistant coach under Drew Gruver, Scott Hinkle, and Ryan Petty.  Petty left the Redskin program to be head coach at Augusta on July 22.  Haskell stepped in to coach an inexperienced Redskin team to a 7-14 season and a 3-5 record in the WAC.  Petty coached the Redskins three years and was 26-37.
The Redskins have slumped after an 18-3 season in 2017, the Redskins have gone 8-13, 10-11, 8-13, and 7-14.  The program has one state championship (1986), a runner up finish (1991), and eight semi final finishes.  However, the Skins haven't won a game in the state tournament since 1993.
The Redskin JV and freshman showed promise late in the season.  But the Redskins graduate their front line players from 2021 including all WAC AJ Ramirez and leading scorer Embry Williams.  They also lose starters Alex Lopez and Malcolm Wiltshire.  Shay Kerr, Logan Miller, Coby Tran, Carson Gilmore, Aldo Avalos, and Hunter Huskey will be seniors who have seen varsity time.  Izzy Garcia-Rotolo played significant minutes as a sophomore.