KDOT Unveils $1.1B in Transportation Projects
KSCB News - November 14, 2012 3:38 pm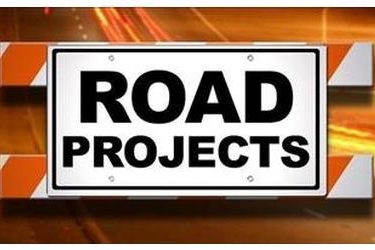 Kansas transportation officials have released a list of more than 430 construction projects totaling $1.1 billion to be carried out in the next two budget years, including several that are already under way.
The list released Wednesday includes some major projects that were previously announced by the Kansas Department of Transportation.
They include completion of the South Lawrence Trafficway in Douglas County; expansion of U.S. 54/Kellogg Avenue in Wichita; and improvements to the junction of Kansas 10 and Interstates 35 and 435 in Johnson County.
The projects are part of the state's 10-year program for improving highways, airports and public transportation. KDOT says the projects cover the fiscal year that began July 1 and continue through June 30, 2015.
The projects can be viewed by county or route on the T-WORKS website, or viewed in its entirety on the KDOT website at www.ksdot.org under "Recent News Releases."
Seward County Projects:
Search Results:
Cost Project Num Route Type County Description Start Date
$69,285,000 KA-2385-01 US-54 Expansion SW Construct 4-Lane on US-54 in Seward
County
Mar 2018
————————————————————————————————————————————
$6,033,000 KA-0852-01 US-54 Expansion SW Intersection of US-54/New County
Road in Seward County
Mar 2013
————————————————————————————————————————————–
$360,000 KA-1672-01 US-83 Modernization SW Add Turn Lane on US-83 Liberal Bypass
in Seward County
Jul 2011
————————————————————————————————————————————-
$101,000 X-0116-01 Modernization SW UPRR & R Road 7 miles southwest of
Kismet
Jan 2013
—————————————————————————————————————————
$211,000 X-0115-01 Modernization SW UPRR & X Road 3 miles northeast of
Kismet
Jan 2013
——————————————————————————————————————————–
$177,000 X-0061-01 Modernization SW UP & County Road 2 southwest of
Liberal
Dec 2011
——————————————————————————————————————————–
$494,000 KA-2033-01 K-51 Preservation SW K-51 in Seward County (2011 1R
Project)
Aug 2011
———————————————————————————————————————————
$165,000 KA-2839-01 US-83 Preservation SW Bridge # 005 on US-83 in Seward
County
Dec 2012
——————————————————————————————————————————-
$1,187,000 KA-2292-01 US-83 Preservation SW Slurry Seal on US-83 in Seward County Sep 2011
$670,000 KA-2027-01 US-83 Preservation SW US-83 in Seward County (2011 1R
Project)
Aug 2011
—————————————————————————————————————————————
$1,281,000 KA-2301-01 K-190 Preservation SW Surface Recycle & Overlay on K-190 in
Seward County
Jul 2011
————————————————————————————————————————————–
$541,000 KA-2244-01 US-54 Preservation SW Bridge Repair on Bridge #006 in
Seward County
Aug 2012
$159,000 KA-3010-01 US-56 Preservation SW US-56 in Seward County (FY 2013 1R
Project)
Mar 2013
—————————————————————————————————————————–
$1,698,000 K-9809-01 US-54 Local Roads SW Intersection Improvement in Liberal Mar 2013
$2,101,000 KA-3054-01 US-54 Local Roads SW Geometric Improvement Project in
Liberal, Kansas
Mar 2015