KDOT To Hold Highway 54 Concept Meetings
KSCB News - May 17, 2013 4:01 pm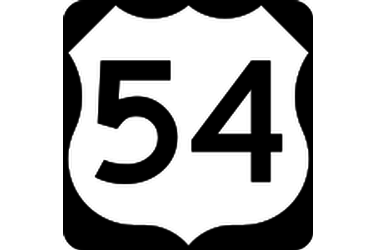 The Kansas Department of Transportation will host two more open house events to provide people an opportunity to review proposals for the planned expansion of U.S. 54 to a four-lane divided highway. The open house events will be held from 5:30 to 7:30 p.m. on:
Wednesday, May 22 Rock Island Depot,
4 Rock Island Road, Liberal
Thursday, May 23 Southwestern Heights High School
U.S. 54 (between Kismet and Plains)
Visitors to the open house events will able to look at proposed concepts for the four-lane expansion from Liberal to the Cimarron River, which will be constructed during T-W orks , and from the Cimarron River to the junction of U.S. 54 and U.S. 160 east of Plains, which is being designed for consideration as a future project.
Representatives from KDOT and the design consultant team will be on hand to answer questions and take comments regarding the proposed improvements. There will be no formal presentation and visitors are welcome to come any time between 5:30 and 7:30 p.m. each night.
If you have questions on this project or the upcoming open house events, you can call Kirk Hutchinson, KDOT Southwest Public Affairs Manager, at 1-877-550-5368 (toll free). To learn more about this and other T-WORKS projects, visit www.ksdot.org/tworks .