KDOT To Begin Projects In Southwest Kansas
KSCB News - July 20, 2016 8:13 am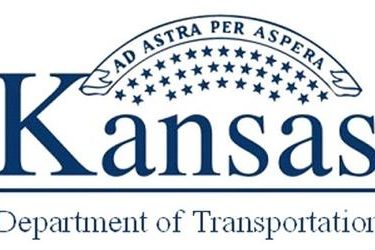 The Kansas Department of Transportation has reduced the speed limit to 50 miles per hour on U.S. 83 in Haskell County due to adjacent construction on the new alignment of U.S. 83 and construction of an interchange at the junction of U.S. 83, U.S. 160 and K-144. The project runs from Haskell County Road 150 to Road 80 and the reduced speed limit of 50 MPH will be in effect for the full length of the project.
Work on this T-WORKS expansion project began earlier this year and KDOT expects the project to be completed in November 2017. In addition to the new alignment and interchange, the project also calls for adding passing lanes to U.S. 83.
Venture Corporation of Great Bend is the contractor on this $22.3 million project.
Work is starting on a pavement reconstruction project on U.S. 56 through Copeland. The project will replace the existing asphalt pavement with concrete, as well as repair or replace curb and gutter and storm sewers, as needed.
During construction, traffic will be limited to one lane in each direction through town, with a 10 foot width restriction and a reduced speed limit of 35 miles per hour. The Kansas DOT urges drivers to be alert, pay attention to all work zone warning signs, slow down when approaching a work zone and be prepared to stop.
Smoky Hill, LLC, of Salina is the primary contractor on this $2.7 million T-WORKS project. KDOT expects work on this project to be completed by June 2017, depending on weather.
If you have questions on these projects, you can call Greg Adams, Construction Engineer, at 620-624-4451 or Kirk Hutchinson, KDOT Southwest Public Affairs Manager, at 1-877-550-5368 (toll free).