KDOT Extends Comment Period for U.S. 54, Other Regional Highway Projects
Joe Denoyer - November 21, 2022 12:15 pm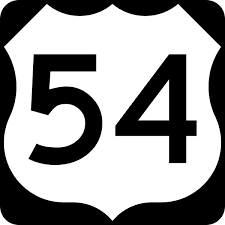 LIBERAL – The Kansas Department of Transportation is extending the public comment period on U.S. 54 expansion and other regional highway projects after a public meeting on Nov. 10 at the Seward County Activity Center.
More than 100 local officials and members of the public attended the meeting and were provided opportunity to speak with KDOT staff to ask questions and provide input and comments about the projects.
KDOT is investing more than $100 million in Seward County highway infrastructure to enhance safety, reduce congestion and support economic growth within the region. There are 12 projects in various stages along U.S. 83 and U.S. 54, including four-lane expansion, passing lanes, pavement preservation and intersection improvements.
Several themes emerged from the community discussion including:
Support for four-lane expansion
Concerns about access and the timing of closures with U.S. 54 construction
Desire for additional overpass bridge across the railroad tracks on the west side of town
A need for safety, access and traffic flow improvements to the previous Six-Points intersection (U.S. 83 and U.S. 54)
Information presented at the meeting is available online for review and comment at: www.ksdotike.org/us-54-expansion-seward-county. The comment period has been extended to Nov. 28. Additionally, the public can visit the project website to sign up for emailed project updates.
For questions about the project, contact Yazmin Moreno at [email protected].