KDOT Asking Public To Comment On Highway Improvements
KSCB News - August 20, 2009 12:00 am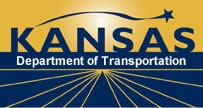 The Kansas Department of Transportation is seeking the public's help to improve US Highway 83 between Sublette and Scott City. A series of informational meetings will be held next week in the two cities, as well as Garden City, to present some possible alternatives for 70-mile stretch.
Some ideas include expanding the current highway to include passing lanes and make room for a four-lane highway in the future. Another is to venture away from the current alignment by looping the highway in certain areas to avoid buildings and structures.
KDOT will answer questions about the proposals and take comments on each option.