Bee Jays 2020 Season in Limbo
Brock Kappelmann - May 5, 2020 6:24 pm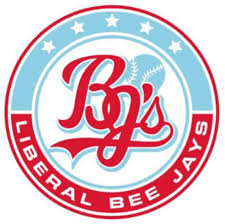 BJ General Manager Nathan McCaffrey
Dear Fans,
Our league, the KCLB, has decided that there will not be a 2020 league season. We have had multiple meetings and discussions since the COVID19 situation hit Kansas. As you can imagine, that situation creates numerous obstacles and hurdles for an organized sport that brings in players from across the nation, depends on host homes and draws crowds. A number of other summer collegiate leagues, including prominent leagues like the Cape Cod League, have already cancelled their upcoming seasons. Our league's position has been a cautiously optimistic wait and see/hoping to play approach. However, as the start of the season draws near, a number of our league partner teams have concluded that they will not be able to field teams for the 2020 season due to their own local challenges, such as host home availability, or having a field to use.
Locally, even though we had similar challenges, our community has been very supportive of the Bee Jays, and we feel that we are in a position to field a team. Yet, the lack of opponents to play is not something we can control, and is very challenging to our own 2020 playing prospects.
But the Bee Jays are not giving up quite yet! We had a special board meeting tonight and are exploring a few remaining possibilities to put together a non-league schedule. We will have a more official announcement in 7-10 days.
The KCLB intends to return to play in 2021. Thank you all for your support and understanding!
-Nathan McCaffrey, GM
-Todd King, President