Black Hills Customers to See Benefits of Corporate Tax Rate
Joe Denoyer - March 27, 2018 11:20 am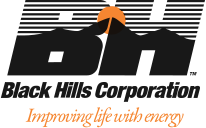 Kansas natural gas customers served by Black Hills Energy will soon see the benefits of the federal corporate tax rate reduction from 35% to 21%. In cooperation with the Kansas Corporation Commission (KCC) and the Citizens' Utility Ratepayer Board (CURB), customers will begin seeing these benefits on their April bills.
The average residential customer is expected to see a total annual benefit of approximately $11 on their energy bills which was calculated using the rate structure approved by the KCC. The tax savings are calculated based on customer type and usage so the actual benefits received will vary by customer and continue each year until the next rate adjustment.
"The Tax Cuts and Jobs Act reduced the amount of corporate income taxes our company pays and we are passing those savings along to our customers," said Jerry Watkins, general manager of Kansas natural gas operations. "We appreciate the KCC working with us to quickly provide the benefits of the change in corporate tax rates to our customers on their energy bills and we will continue to work to provide Kansans with safe and affordable energy."
The total amount of the cost-savings related to the Tax Cuts and Jobs Act for Kansas customers is $1,718,203.