Kansas Vehicle Crashes Claim 21 Lives in November
KSCB News - December 21, 2012 12:03 pm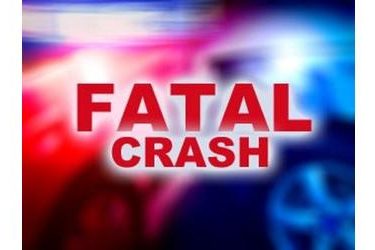 Kansas crashes have claimed 372 lives through Nov. 30, equivalent to the population of Linwood, Kan., 13 miles east of Lawrence, state agencies say.
Four of the 21 people who died on roads in Kansas last month were pedestrians, and one was a bicyclist, according to preliminary information gathered by state officials.
Norraine Wingfield, project director for the Kansas Traffic Safety Resource Office (KTSRO) in Topeka, also said that nearly 70 percent of fatal crashes involved drivers or passengers who were not buckled up.
"Kansas law provides that police can stop drivers and issue citations for failure to wear a seatbelt," she said. "Yet every month, failure to buckle up contributes to the deaths of most of those who die in Kansas crashes."
Linwood is the latest Kansas community to be theoretically wiped off the map by the state'scontinuing epidemic of traffic crashes, Wingfield said. KTSRO has teamed upwith the Kansas Department of Transportation, the Kansas Highway Patrol and AAA to compile traffic fatality statistics in hopes of stemming the tide.
Jim Hanni, executive vice president of public affairs for AAA Allied Group, and Capt. Scott Harrington of the Kansas Highway Patrol echoed Wingfield's concern for the rising tide of roadway fatalities.
"Nothing is more difficult for a law enforcement officer than having to call on a family whose father,mother, son or daughter has died in a car crash," Harrington said. "This is especially true at the end of the year when people are celebrating the holidays."
Hanni noted that the holiday season means parties and family celebrations. He said the best present party hosts can give their guests is to ensure that someone is designated to stay sober and drive others home, or that a cab or other ride home has beenarranged.
"As winter approaches, there is less daylight, weather becomes more treacherous and driving inevitably will become more hazardous," Hanni said. "Motorists are cautioned to slow down, leave extra time for trips and buckle up."
The safety groups also encourage motorists to turn off phones while driving and focus on the road.
"No message or phone call is so important that it might cost a life," Wingfield said. "A one-second glance away from the road can take a life. Don't text and drive."