Kansas Toughens Drunk Driving Laws
KSCB News - May 26, 2011 8:09 am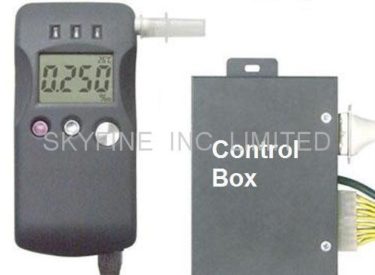 Kansas will require first-time drunken
driving offenders to use ignition interlock devices on their
vehicles, starting in July.
Gov. Sam Brownback signed a bill Wednesday that strengthens the
state's laws against driving under the influence of alcohol or
other drugs. The new law also requires the state to set up a
central database of driving-under-the-influence cases to track of
offenders' histories.
Mothers Against Drunk Driving pushed Kansas to make its laws
tougher. Last year, federal statistics showed alcohol-related
traffic deaths in Kansas jumped in 2009, even as they dropped
nationwide.
Current law suspends a first-time DUI offender's license for 30
days and allows a judge to order use of an ignition interlock for
330 days after that. The new law will mandate 180 days' use after
the suspension.