Kansas to Issue Pandemic EBT Cards
Joe Denoyer - May 12, 2020 4:40 pm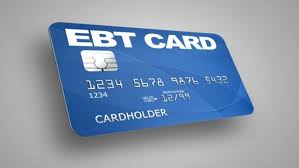 While schools are closed due to COVID-19, families with children ages 5-18 who received free or reduced-priced meals from August 2019-May 2020 will receive up to $291 per child in Pandemic EBT benefits to purchase food. This benefit is in addition to any other services families are currently receiving.
Most families with eligble children recently or currently participating in Food Assistance, Child Care, or TANF9cash assistance programs will automatically receive the new one time benefit to their EBT Card in the next few weeks.
Families not actively participating in these programs, but whose children receive free or reduced-priced meals will be mailed a Kansas Benefits Card with benefits pre-loaded in the next few weeks. If these families do not receive a Kansas Benefit Card by June 5th, they may need to provide additional information to DCF. These families should watch for a confidential weblink provided by the school district.
This card functions like a debit card and can be used to purchase eligible food items at EBT authorized retailers. Non-food items may not be purchased with this card. For more information, call 1-888-369-4777.