Kansas State Board of Education Member Sally Cauble Warns District About H1N1 Virus
KSCB News - August 13, 2009 12:00 am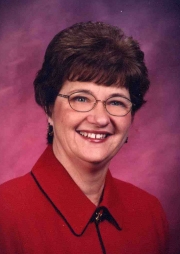 Liberal resident and Kansas State Board of Education member Sally Cauble spoke to all staff at the district wide breakfast Thursday morning at Liberal High School warning them to be prepared for the Swine Flu which is known officially as the H1N1 virus.
Cauble and the State Board of Education met with Kansas state officials earlier this week about how to plan ahead for the possibility of the flu spreading during flu season.
Cauble also added that she learned that the people 65 and older are actually immune to the H1N1 virus, which she said is very rare for older people to be immune to any type of virus.
State health director Jason Eberhart-Phillips told the Wichita Eagle that there are plans by the health department to create private rooms that are isolated to treat sick students who may get the H1N1 virus during the school year.
Eberhart-Phillips also warned that the number of students absent could double during flu season and Cauble confirmed that the state is aware that 20-40% of the state's population could be affected with H1N1 within the next two years.
A vaccine against the virus isn't expected until mid-October with limited amounts before that.
Cauble will be making a presentation to the USD 480 Board of Education at a meeting in the future to discuss ways to contain the virus if it were to hit Liberal.