Kansas' Senators Block Six's Nomination
KSCB News - July 28, 2011 3:27 pm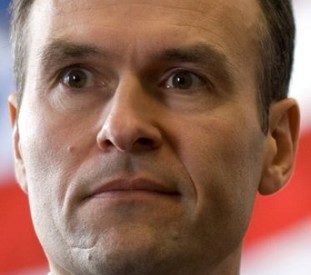 A Senate committee will not consider the nomination of former Kansas Attorney General Steve Six to the federal appeals court.
The chairman of the U.S. Senate Judiciary Committee announced
Thursday that the committee will not proceed with Six's nomination
to the 10th Circuit Court of Appeals.
The announcement from Vermont's Democratic U.S. Sen. Patrick
Leahy came as the committee was set to again take up Six's
nomination.
Sens. Pat Roberts and Jerry Moran from Kansas sent a letter
Monday to Leahy asking that the judiciary committee not process
Six's nomination. It gave no reason for their opposition.
Neither senator has publicly stated their reasons for opposing
Six's nomination. Anti-abortion groups have opposed Six.