Kansas Scouts Meet Over Fire Damaged Camp
KSCB News - July 10, 2013 8:21 am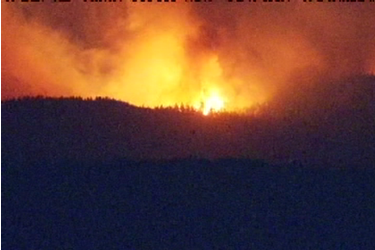 A popular Boy Scout camp owned by some Kansas Boy Scout troops was the focus of a meeting Tuesday night in Garden City.
The Spanish Peaks Scout Ranch was heavily damaged in a forest fire June 19. It's near Walsenburg, Colorado in the Spanish Peak mountain range.
The Boy Scouts' Santa Fe Trail Council, which represents 19 southwest Kansas counties, owns the ranch.
One Scout leader said that 70 percent of the camp burned. Three buildings, including the health lodge are totaled, but many cabins and restrooms could be repaired.
Insurance agents have been at the camp figuring out a damage estimate.
At the time of the fire, more than 200 Scouts were staying at the camp. They escaped to a Red Cross shelter.
Other Scout troops had planned to use the ranch for their summer camps. Santa Fe Trail Council is working with other Scout camps to make room for those troops.
The council is committed to reopening Spanish Peaks Scout Ranch in 2014.