Kansas Rain Slows Fall Harvest
KSCB News - October 15, 2014 5:55 am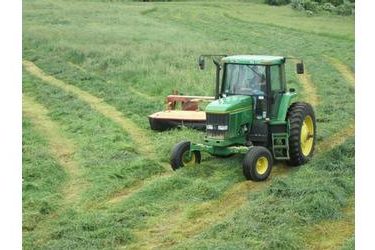 WICHITA, Kan. (AP) – Rain across most of Kansas in the past week slowed the harvest of fall crops, but farmers still made progress.
The National Agricultural Statistics Service reported Tuesday that Kansas farmers were still busy harvesting row crops, seeding wheat and marketing livestock.
Winter wheat planting in the state is now 67 percent complete. About 42 percent of the crop has emerged.
Corn harvest in the state is 56 percent finished.
Sorghum harvest is 15 percent done, while the soybean harvest is at the 18 percent mark. About 7 percent of the sunflower crop has also been cut.