Kansas/ Oklahoma ACT Scores Reported
KSCB News - August 17, 2011 8:11 am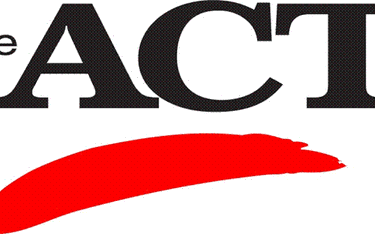 Kansas students scored higher than the
national average this year on the ACT college readiness exam.
The ACT consists of four tests in English, math, reading and
science. Each is scored on a scale from 1 to 36, with scores
averaged to create a composite score.
The average composite score in Kansas stayed flat this year at
22, slightly above the national average of 21.1.
Seventy-nine percent of Kansas graduates in the class of 2011
took the test, up from 75 percent last year. Nationally, 49 percent
of this year's graduates took the test.
Scores are generally highest in states with the lowest
percentages of students taking the exam.
In Oklahoma the average score on the ACT college
entrance exam was unchanged while the number of
graduating high school seniors taking the test is rising.
The average composite score in Oklahoma in 2011 is 20.7 – the
same as in 2010. The number of seniors taking the exam rose this
year was 28,223. The national average composite score is 21.1.
The results indicate 20 percent of Oklahoma students who took the ACT are
prepared for college in the four tested subjects – English,
reading, math and science. The national average is 25 percent.