Kansas Minimum Wage To Go Up
KSCB News - June 24, 2009 12:00 am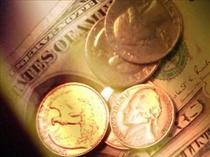 After more than two decades of struggle, the Kansas minimum wage is finally getting a boost where it no longer will be the nation's lowest.
A law that takes effect July 1 bumps the hourly wage from $2.65 to $7.25, starting Jan. 1. That will mirror the federal minimum after July 24 and comes as the state's unemployment rate stands at 6.9 percent, the highest this decade.
Supporters call it both a needed symbolic gesture and a practical move to give an estimated 20,000 Kansans a chance for a pay increase after the first of the year. Opponents say it will raise employer costs and is an example of government meddling in the marketplace.