Kansas Insurance Department Distributes $15 million to local firefighters
Joe Denoyer - June 23, 2021 11:51 am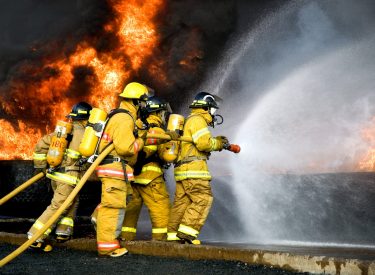 Topeka, Kan. – The Kansas Insurance Department made its annual distribution to state and local
firefighter relief organizations, pursuant to the Kansas Firefighters Relief Act. More than $15.1
million will be distributed among 554 local Firefighters Relief Associations (FRAs) across the
state.
"While many Kansans may not be aware of this fund, it plays a critical role in assisting
firefighters and their families when an accident or death occurs in the line of duty," said
Insurance Commissioner Vicki Schmidt. "We cannot thank our firefighters and their families
enough for the sacrifice they make to keep us safe."
The funds are generated by a two percent tax paid by insurance companies on fire and lightning
insurance premiums written in Kansas for the previous calendar year. It is collected by the
department, pursuant to the Kansas Firefighter Relief Act, and distributed to the FRAs, as
required by Kansas law.
Local FRAs use the funds for purchasing accident and health, disability, and life insurance
premiums to assist firefighters and their families. To learn more about the Kansas Firefighter
Relief Act, visit insurance.kansas.gov/firefighters.