Kansas House Panel Passes Balanced Budget Proposal
KSCB News - February 2, 2015 4:39 pm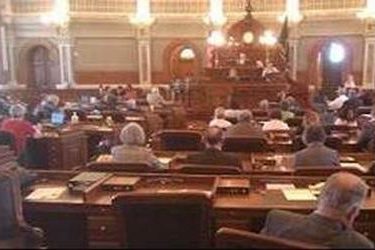 A Kansas House committee has approved a bill eliminating a projected state budget deficit by relying more on moving money around than cutting spending.
The Appropriations Committee passed its budget-balancing measure on a voice vote. The full House is expected to take up the bill Tuesday.
The state faces a projected shortfall exceeding $330 million in its current budget after tax collections fell $47 million short of expectations in January. The deficit is in the state's main bank account, which finances general government programs.
The bill mostly diverts money from highway projects and other special funds into the state's main bank account.
The shortfall arose after lawmakers aggressively cut personal income taxes at Republican Gov. Sam Brownback's urging in 2012 and 2013 to stimulate the state's economy.