Kansas Flint Hills Exhibit Now At Baker Arts Center
KSCB News - June 18, 2009 12:00 am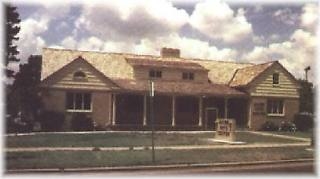 National Geographic Magazineź??s April 2007 issue examines the beautiful Flint Hills of Kansas through the lens of respected photojournalist and Kansas native, Jim Richardson. The 22-page feature section, titled ź??The Flint Hills: A Kansas Treasureź?ť captures a glimpse of the majesty of this unique Kansas prairie-land. Richardson took over 11,000 photos in the Flint Hills for this project.
To complement the magazine spread and further celebrate the Flint Hills, The National Geographic Society and the Kansas Division of Travel and Tourism are sponsoring a traveling exhibit of 32 large-scale photographs, some of which are featured in the magazine. The exhibit, which includes stops across the state of Kansas, is on display at Baker Arts Center now through July 3rd.
Baker Arts Center is located at 624 N Pershing Ave in Liberal and is open 9-12 and 1-5 Tuesday-Friday and on Saturdays from 2-5. Exhibits are always free to the public. For more information about the Center visit www.bakerartscenter.org or call 620-624-2810.