Kansas Economy Showing Signs Of Recovery
KSCB News - April 30, 2012 4:25 pm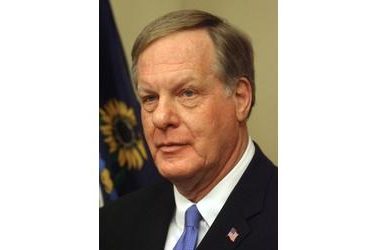 Revenue receipts for April came in Monday slightly below the new consensus revenue estimates released earlier this month.
Receipts for the month were $1.4 million, or 0.2 percent, below what was anticipated. Despite being slightly off the estimates, Kansas' revenue receipts continue to show a strong growth pattern compared to last year, with tax receipts $280.3 million higher than at the same time last year, a 6.1 percent increase.
Taxes were also due April 17 this year, two days after the normal April 15 deadline, which means the state is behind where it normally would be in processing payments from people who owed on their state returns.
Corporate income tax receipts were $13.8 million, or 44 percent, more than in April 2011. Sales and use tax receipts were $15.5 million and $3.4 million respectively more than what was collected in April 2011.
Those numbers show that positive estimates are right on track and the state's economic picture continues to improve, said Revenue Secretary Nick Jordan.
"Now is the time to pass a pro-growth tax reform package to ensure the economy continues to expand and to help private businesses add more jobs for Kansans," Jordan said.