Kansas Crop Values Up
KSCB News - February 18, 2011 3:45 pm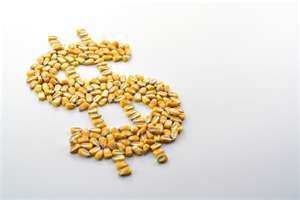 A new government report shows the total
value of the Kansas crops in 2010 was up 20 percent from a year
earlier.
Kansas Agricultural Statistics Service reported Thursday the
total value of production in 2010 was $8.2 billion.
Average prices for all major Kansas crops were up.
The agency valued the state's corn production in 2010 at more
than $3 billion. That was followed by the winter wheat crop at
$1.87 billion.
Coming in a close third was the state's soybean crop, which was
pegged at $1.65 billion. The Kansas sorghum crop was fourth at
$952. 8 million.
Minor crops in the state such as hay, sunflowers and cotton also
helped boost the total production values.