Kansas Budget Talks Suspended
KSCB News - May 16, 2012 7:58 am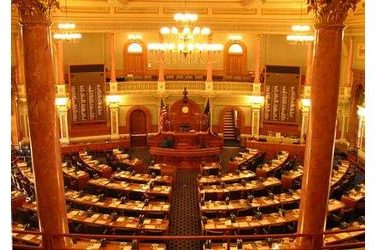 Legislative negotiators in Kansas have
suspended talks on a new state budget with major issues still
unresolved.
House and Senate negotiators have been working for weeks to
reconcile differences between the chambers over the roughly $14
billion budget for the fiscal year that starts in July. But no
talks were scheduled after meetings Tuesday, and it wasn't clear
when the negotiators would convene again.
Issues still on the table are plans to provide cities and
counties with funding for property tax relief, and how to finance
an increase in state aid to public schools.
Budget negotiations often bog down during the Legislature's
annual wrap-up session as other issues become intertwined in the
debate.