Kansas Budget Negoiators Resume Talks
KSCB News - May 17, 2012 8:22 am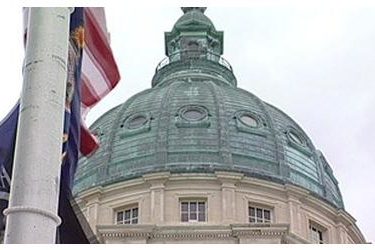 Legislative negotiators working on the
Kansas budget say state spending for education and other programs
is tied to a pending compromise on tax cuts.
The budget talks resumed Wednesday after the conferees made
little progress Tuesday. They're trying to resolve differences
between the House and Senate on the $14 billion spending plan for
the budget year that starts July 1st.
A new tax bill that emerged Wednesday would blunt the effects of
a plan legislators approved last week. It would leave the state
with healthier ending balances and would not require significant
cuts in spending to balance the budget.
The budget negotiators met Wednesday and plan to resume their
talks Thursday ahead of a key vote on the new tax plan.