Kansas Beef Cattle Numbers Lowest Since 1999
KSCB News - April 14, 2013 9:09 pm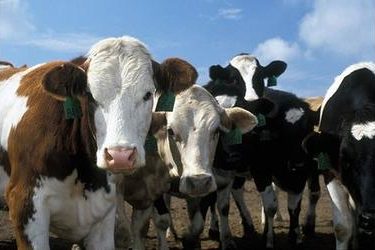 Beef cattle numbers in Kansas are at their lowest level in 14 years because of the ongoing drought, but dairy herds are growing slightly to make up for lost production in other states.
Hot, dry conditions have been the main factor in the reduced numbers because of dried-up pastures and reduced hay, corn and soybean crops.
The U.S. Department of Agriculture reports there were 2.05 million cattle on Kansas feedlots March 1, which is 7 percent fewer than at the same time a year ago. Kansas Livestock Association spokeswoman Scarlett Hagins says another dry summer could force some producers out of business.
The USDA says dairy cattle numbers in Kansas have risen slightly, but production is down by about 45 pounds per cow.