John Wayne Eye Patch Other Props Headed To Auction
KSCB News - April 7, 2011 10:31 am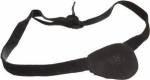 John Wayne has served as a Hollywood icon for generations. With his hit roles in True Grit to his predictable, hardened cowboy persona – Wayne's appearance brings up fond memories for many.
Wayne's family has announced that they will be holding a public auction of his expansive collection of personal and professional memorabilia, according to Reuters.
The auction will be held this October in Los Angeles, with exhibitions planned for Dallas and New York.
John Wayne Enterprises has appointed Heritage Auctions, the world's third largest auction house, to conduct the first ever single-owner auction from Wayne's personal archives.
The items in the collection include the iconic black eye patch in the 1969 Academy Award winning role in "True Grit," the cowboy hat he wore in the film's 1975 sequel, Rooster Cogburn, and more than 400 other costumes, scripts, personal documents and awards that will be available to fans for the first time, PR Web reports.
Personal items include Wayne's personal correspondence with U.S. Presidents and Hollywood's biggest stars of the era; correspondence and awards related to his affiliation with the University of Southern California; and his driver's license, passport and American Express card. Wayne's cowboy boots and cowboy hats, saddle, and stand will also be auctioned, says Reuters.
"We thought, what's the best use of these items?" Ethan Wayne, one of the actor's sons and president of the family-owned John Wayne Enterprises, told Reuters in an interview.
"Museums already have special items like his artwork and memorabilia," he continued. "And when my father died, we were allowed to pick a few items that were personal to us. The museums are covered and we're covered. What's the next checkbox? The fans."
Proceeds from the auction will go to John Wayne Enterprises which supports and funds the John Wayne Cancer Foundation, according to Reuters.
Pre-sale estimates range from $100 to $50,000 each depending on the item. Greg Rohan, president of Heritage Auctions, said the sale would likely attract everyone from serious collectors to movie fans and the simply curious.
Public exhibitions of the John Wayne collection will be held in Dallas, Texas, September 16 – 18, 2011, and in New York City, September 23 – 25, 2011. The auction will take place at the Hyatt Regency Century Plaza Hotel in Los Angeles and online, October 3 – 6, 2011.