Jerry Barlow Coming To Liberal Memorial Library
KSCB News - September 9, 2014 8:07 am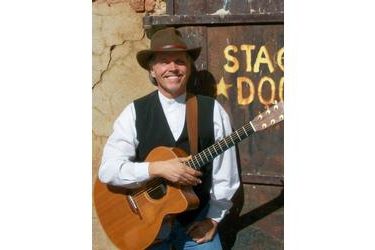 Come down to the Liberal Memorial Library for an evening of wonderful
music with acclaimed Celtic fingerstyle guitarist Jerry Barlow tonight
(Tuesday, September 9) at 6:30 PM. The program is free and open to the
community.
Barlow is a warm, accessible performer and storyteller. His unique and
skillfully delivered repertoire incorporates favorite traditional pieces
as well as his own Celtic-inspired compositions. His expressive
arrangements of lively jigs, spirited reels, and haunting airs is
described as music to soothe the soul, warm the heart and lift the spirit.
Barlow, who has been heard on National Public Radio, has recorded
several CDs, including the 2011 CD "Field and Fences," which was one of
five nominees for Instrumental Album of the Year by the Independent
Music Awards.
For more information, contact the Liberal Memorial Library at 626-0180.