Jayhawk League Adds Two Teams and Commissioner
KSCB News - September 2, 2014 11:08 am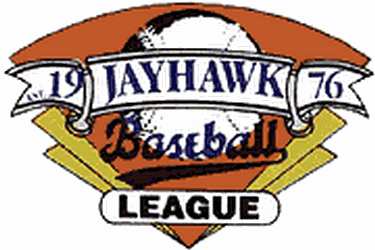 The Jayhawk League will grow by two next summer. The Jayhawk Summer Baseball League has added the Haysville Aviators and the Bethany, Ok Bulls to the league. The move means the league which originated in 1976 will go to divisions for the first time since 1995. The Liberal Bee Jays will be in the north division with the Dodge City A's, Hays Larks, and El Dorado Broncos.
The Aviators and Bulls will play in the south with the Derby Twins and Wellington Heat. The Aviators finished fifth in this year's NBC World Series and originated in 2012. The town is familiar with the Jayhawk League after the Haysville Heat toured the league in 2010, 2011, and 2012 before moving to nearby Wellington. The Bethany Bulls had been the Oklahoma City Bulls. The Bull also have an American Legion team.
The teams will play 40 league game. The Bee Jays, for instance, will play eight home and home games with El Dorado, Hays, and Dodge City making 24 games. They will play Bethany, Derby, Wellington, and Haysville four times a piece and only at one location. So Liberal will only travel to two south locations next season while the other two south teams would come to Liberal. The schedule has not been finalized.
The Jayhawk League also named Dodge City's Phil Stephenson as the Jayhawk League Commissioner. Stephenson has helped as general manager or head coach of the Dodge City A's since they came back together in 2007. On October 5th, 2008, Stephenson was inducted into the KS Sports Hall of Fame along with 10 other inductees. In 2007, Stephenson was elected to the National College Baseball Hall of Fame in Lubbock, Texas. He has also been named as one of the 3 best College baseball players of the 20th Century by Collegiate Baseball and one of the top ten College baseball players of all-time by Baseball America. Stephenson is also a member of the Guthrie High School Hall of Fame, the Wichita, Kansas Sports Hall of Fame, the Kansas Baseball Hall of Fame, the Wichita State University Hall of Fame, and the Missouri Valley Conference Hall of Fame.