Jason Sautter Named Frank Phillips College Athletic Director/Head Men's Basketball Coach
Joe Denoyer - July 20, 2022 10:58 am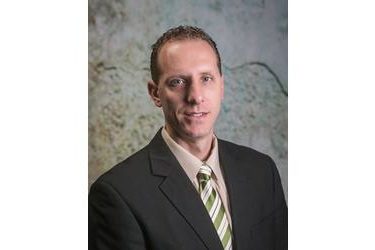 by Frank Phillips College
Jason Sautter has been named the new Athletic Director and Head Men's Basketball Coach at Frank Phillips College, President Glendon Forgey announced Wednesday.
"Jason is an accomplished basketball coach and experienced administrator. We are elated to have him lead our athletic department and the men's basketball program," said Forgey. "He is a highly experienced NJCAA coach that has helped lead numerous programs as a head coach and assistant to national success. He also understands how to help build culture throughout an athletic department which will be beneficial to everyone at Frank Phillips College."
Sautter was most recently Head Men's Basketball Coach at Seward Community College where he led the team to a 2019 National Tournament appearance and a 28-6 overall record. He was recognized as 2019 Region VI Coach of the Year for his accomplishments. On top of his success on the court, Sautter was an accomplished fundraiser for the program.
Sautter also has eight years of experience as an assistant at NCAA Division I UMKC, Seward County, and Howard College.
No stranger to Texas, Sautter spent three years as Head Coach at Western Texas College where he led them to their first Region V Tournament appearance in 27 years and developed fourteen players that went onto NCAA Division I success.
Sautter has a Master of Education from Harding University and a Bachelor of Arts from York College. He and his wife, Jacy, have three children; sons Jacob and Jadon, and daughter Jordyn.
"I'm very grateful for this opportunity to lead Plainsmen Athletics and the men's basketball program," said Sautter. "We look to build an athletic department along with a men's basketball program that will be highly successful on the court and involved in the Borger community. I would like to thank President Forgey for his belief in me. Go Plainsmen."