Jan Tracy Kilbourne Trial Begins
KSCB News - December 18, 2013 8:07 am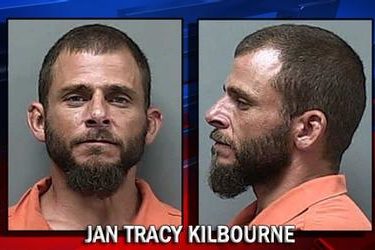 The jury trial began for the man accused of shooting a Butler County sheriff's deputy on Labor Day.
Jan Tracy Kilbourne, 41, is accused of shooting a deputy during a routine traffic stop in the early morning hours of September 2.
The deputy had just collected information from the driver and had gone back to his patrol car when one of the passengers got out and began shooting. The deputy was hit in the shoulder and returned fire.
Law enforcement officers searched for Kilbourne for several days, until he was arrested four days later in Wichita.
He was charged with attempted capital murder, criminal possession of a firearm by a felon and interference with law enforcement.
In October, Kilbourne pleaded not guilty during the preliminary hearing but the judge determined there was enough evidence to send him to trial