Jan Tracy Kilbourne Sentenced
KSCB News - February 6, 2014 11:36 am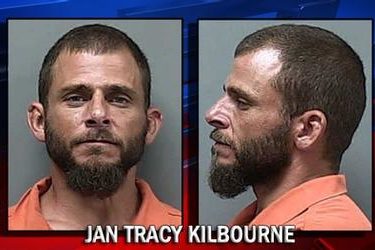 The man convicted of shooting a Kansas deputy is going to prison.
Today, 41-year-old Jan Tracy Kilbourne was sentenced for shooting a Butler County deputy during a traffic stop last September. The deputy was shot in the shoulder, but his vest prevented serious injury. Kilbourne escaped but was found several days later hiding in Wichita.
He was charged with attempted capital murder, but during his trial in December, a jury found him guilty of the lesser charge of attempted second degree murder. The jury also found him guilty of two other charges: possession of a firearm by a felon and interference of law enforcement.
Kilbourne was sentenced to 247 months in prison on the attempted murder conviction, and 16 months for the other charges. Those sentences will run consecutively, so he is set to spend almost 22 years in prison.