It"s Back to Back for the Bulldogs
KSCB News - March 3, 2012 10:24 pm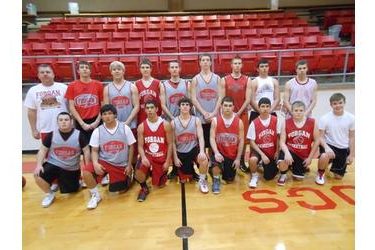 Forgan head coach Todd Kerr expected a close game at state this year. After winning three blowout games in route to the Class B gold ball in 2011, the Bulldogs were more dominant in 2012. Forgan led by as many as 40 and beat Arnett 73-39 to win their second consecutive state boys basketball championship Saturday at State Fair Arena in Oklahoma City.
Ryan Radcliff led Forgan with 29 points while Jake Regier added 14. Rhett Radcliff added 10.
Forgan finishes 29-1.