Isabelle Sullenger Wins Pancake Day Race
Brock Kappelmann - February 21, 2023 12:36 pm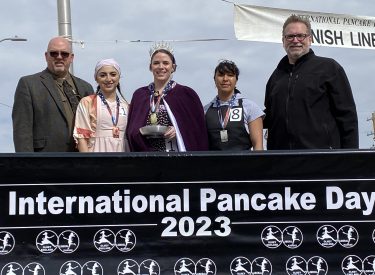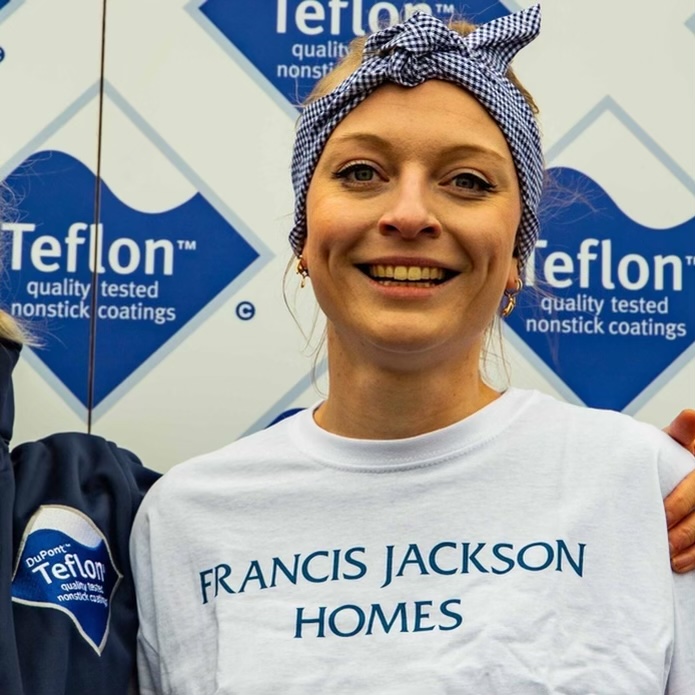 With partly cloudy skies and a 20 mph south breeze, Isabelle Sullenger is the latest woman to add her name to International Pancake Day history.  She won the Liberal leg of the International Pancake Day race with Olney, England Tuesday.  Her time is 1:13.51.  Cindy Medrano was second in 1:14.45 and Alondra Brito was third at 1:19.58.
The Olney winner is Eloise Kramer with a time of 1:05.  Olney wins this year's International Pancake Day Race.  Liberal now leads 40-31 with two no contests.
Sullenger is a 29 year old teacher at Seymour Rogers Middle School and has lived in Liberal the past nine years.  She placed second last year.  Sullegner's husband Aaron ran in the Men's Pacer Race.
Medrano is a 27 year old sales assistant and has lived in Liberal for the past 20 years.  Alondra Brito is a 22 year old HR clerk and has spent her life in Liberal.