"Into The Woods" Auditions At SCCC/ATS
KSCB News - January 13, 2014 4:04 pm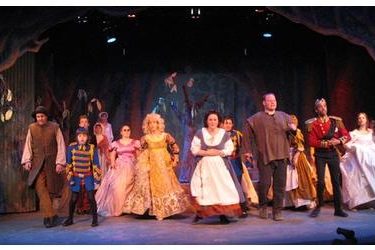 Auditions for the spring production of "Into the Woods" at Seward County Community College/Area Technical School are 6:30-9:30 p.m., Tuesday, Jan. 14 and 4-6:30 p.m., Wednesday, Jan. 15 in the Showcase Theatre, 1801 N. Kansas.
All of your favorite fairy tales will come to life in this Tony award-winning musical "Into the Woods." The production together the classic tale of witches, wolves and magic beans in a mystical adventure you will not want to miss. The production takes the stage April 10-12.
For musical cuttings, contact Magda Silva, vocal music instructor, 620-417-1462 or [email protected] or for questions, contact Gloria Goodwin, communications and theater instructor, [email protected] or call 620-417-1460.