Inmate Escapes from Fort Supply Prison
KSCB News - May 3, 2012 3:01 pm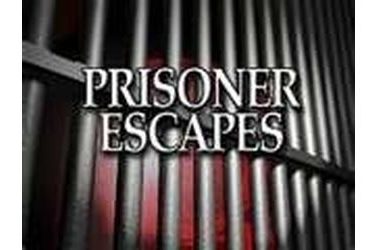 FORT SUPPLY, Okla. (AP) – Authorities say an inmate convicted of
robbery has escaped from a minimum-security prison in Fort Supply.
Spokeswoman Teekay Parker says Bob Zordell was last seen at a 6
p.m. inmate count Wednesday at the William S. Key Correctional
Facility.
Parker tells The Oklahoman (http://is.gd/dzRD55 ) that no one
was hurt during Zordell's apparent escape. Zordell was convicted of
robbery in Oklahoma County and began serving an eight-year sentence
last May.
He was scheduled to be released in 2018.
Zordell is a white male with blond hair and blue eyes, standing
6 feet tall and weighing 165 pounds.
—
Information from: The Oklahoman, http://www.newsok.com