Injury Accident Sends Several to Hospital
Joe Denoyer - March 9, 2021 11:16 am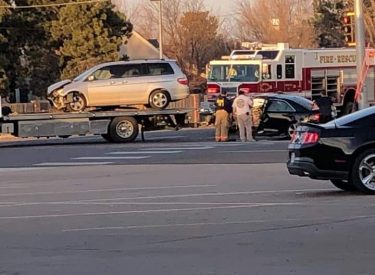 On Monday, March 8th, 2021 at about 5:32 p.m., Liberal Police Department, Liberal Fire Department and Seward County EMS responded to the intersection of 15th and N. Western in reference to an injury accident. 
Upon arrival, officers located a three-vehicle collision. Investigating officers determined the 2007 GMC Envoy, driven by a 29-year-old female, was traveling north on Western Avenue and the 2006 Honda Odyssey, driven by a 59-year-old female with a juvenile passenger, was traveling south on Western Avenue.  The vehicles were struck in the intersection by a 2012 Toyota Camry, driven by a 35-year-old female, that ran the red light traveling east on 15th Street.  
The driver of the Toyota Camry had to be extracted from the vehicle and all parties involved were transported to Southwest Medical Center by Seward County EMS with non-life-threatening injuries. 
A citation was issued for run red light to the driver of the 2012 Toyota Camry.