Injury Accident Results in Arrest
KSCB News - September 25, 2019 8:44 am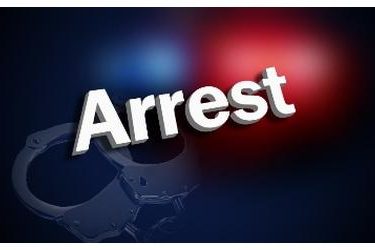 On Tuesday, September 24th, 2019 at about 6:26 p.m., emergency responders were dispatched to the 600 block of East 2nd Street in reference to a one vehicle injury accident. Multiple reporting parties advised dispatch that two children had been ejected from the vehicle, and the driver was possibly intoxicated and trying to leave.
Upon arrival, officers located the driver, a 25 year old female, trying to flee the scene in her vehicle; she was taken into custody. A 1997 Chevrolet Tahoe was the vehicle involved in the accident, and the occupants were another 25 year old female, a 5 year old male, a 3 year old female, and a 2 year old male. The driver was the only person using a proper safety restraint, and the 3 year old female and the 2 year old male were the two ejected from the vehicle. The two children that were ejected suffered minor injuries, and were treated and released on scene by Seward County EMS. The 5 year old male was found to not have any injuries, and the two adults declined to be evaluated.
Investigating officers determined that the driver was travelling westbound on East 2nd Street at a high rate of speed when she lost control, left the roadway, and struck a fence before the vehicle rolled 1/4 time onto its side before coming to rest back on its wheels. The vehicle sustained disabling damage and was towed from the scene.
The Liberal Police Department was assisted by the Liberal Fire Department, Seward County EMS, and the Seward County Sheriff's Office.
An affidavit was forwarded to the Seward County Attorney's Office seeking charges of DUI, Reckless Driving, Driving without a Driver's License, three counts of Aggravated Child Endangerment, three counts of No Child Restraint, Leaving the Scene of an Accident, and two counts of Aggravated Battery while DUI.
##END##