Injury Accident Involves Man In A Wheelchair
KSCB News - November 3, 2010 12:00 am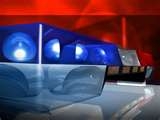 On November 2, 2010, at about 7:15 p.m., emergency responders were dispatched to the 400 block of South Kansas Avenue for a report of an injury accident. It was reported that a vehicle had struck a pedestrian on a motorized chair.
Investigating officers found that a 71 year old male was crossing the street in the 400 block of South Kansas. The man was on a motorized chair and was not in a crosswalk. A northbound 1988 Lincoln Town Car driven by a 28 year old male struck the man as he was crossing the street.
Seward County Emergency Medical Services responded to the scene. The pedestrian was transported to Southwest Medical Center in serious condition. He was later flown to Wichita for treatment. The driver of the Town Car was not injured.