Injury Accident at 15th and Pershing
Joe Denoyer - September 27, 2021 11:31 am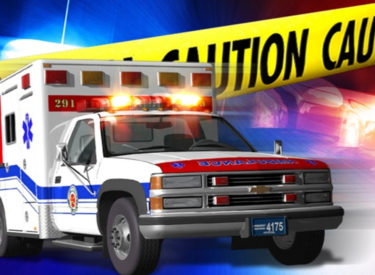 On Friday, September 24th at approximately 2:12pm, dispatch was notified of an injury accident involving 2 vehicles at the intersection of 15th St. and Pershing Ave.
Upon arrival, officers observed a gray 2011 Ford F-150 and a white 2018 Kia Optima both with heavy front end damage and airbag deployment.
The driver of the Optima was heading east in the outside lane of W. 15th St. The driver of the Ford was at the stop sign on Pershing Ave. facing north and proceeded to turn west on 15th St. As the Ford pulled into the intersection, the Optima struck the F 150 in the left front quarter panel. The impact was forceful enough to swing the right rear quarter panel of the Optima around contacting the Ford again before continuing east and eventually of the road about 100 feet east of the initial point of impact.
The driver of the Optima was transported by EMS to SWMC with injuries. The driver of the F-150 was taken to SWMC by family to be checked out.
The reporting party, a City of Liberal bus driver, was directly across the street waiting to exit the parking lot of SWMC and observed the crash. Both vehicles were owed from the scene and estimated to be totalled. Notice to Appear's are pending.