Injuries Hamper Liberal at Hays
Brock Kappelmann - April 23, 2021 6:21 am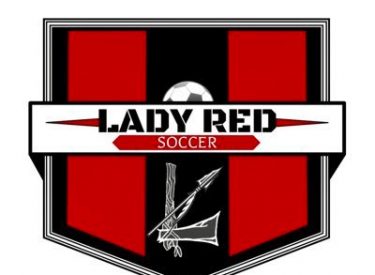 The Liberal girls soccer team felt like they let a chance at a win get away when Hays visited Liberal two weeks ago.  But Thursday night at Lewis Field in Hays, it was all Indians as Hays beat the Lady Red 6-2 on the turf at Lewis Field.
Hays opened up the score nine minutes into the game.  Hays went up 2-0 on a PK after Liberal fouled insided the box at the 20 minute mark.  Stefany Ortuno got LHS on the board with three minutes remaining in the first half on a PK after a Hays hand ball.  Hays led 2-1 at halftime.
Four minutes into the second half, Hays scored their third of the night after a bad defensive clear.  Three minutes later, another defensive clear errors resulted in a 5-1 lead for the Indians.  With 14 minutes remaining, Hays capitalized on a turnover again to lead 6-1.  Two minutes later Jasmine Hernandez found freshman Arely Molina to make it 6-2.
Liberal lost two starters early in the first half to injury as junior forward Ashley Carrillo and senior defender Kenia Martinez left due to injury.
The JV won 1-0 and Jenice Perez scored a goal.  They are 6-2-1. The JV will take part in the Wichita Northwest JV Tournament Friday and Saturday.  Friday's game will be at 5:10 vs. Life Prep.  Saturday's games are set for 10:40 and 1:40.
The varsity is 5-5 and 3-3 in the WAC and will host Wichita Classical May 1.