Independence Shocks Lady Saints
Brock Kappelmann - February 5, 2023 10:06 am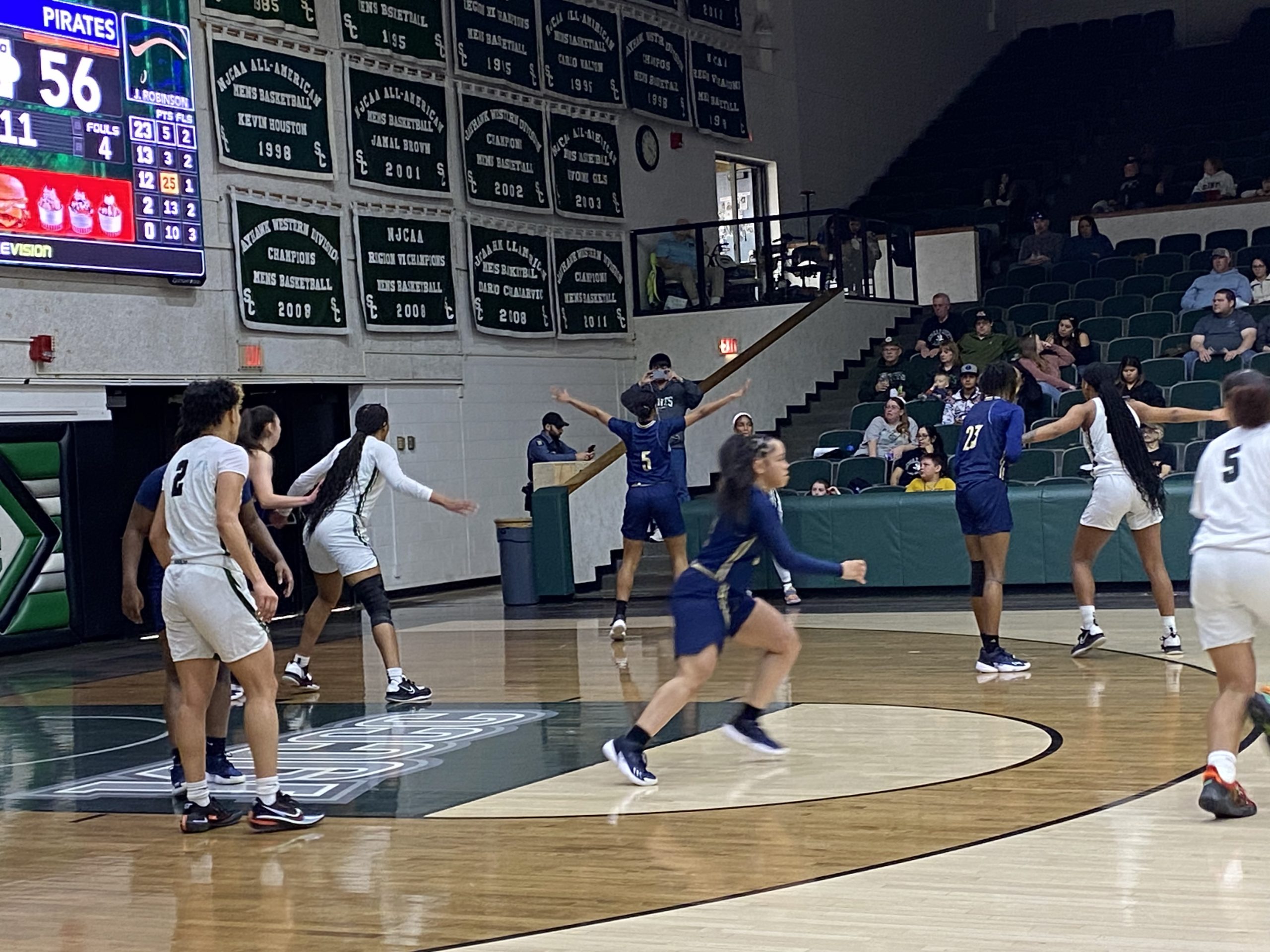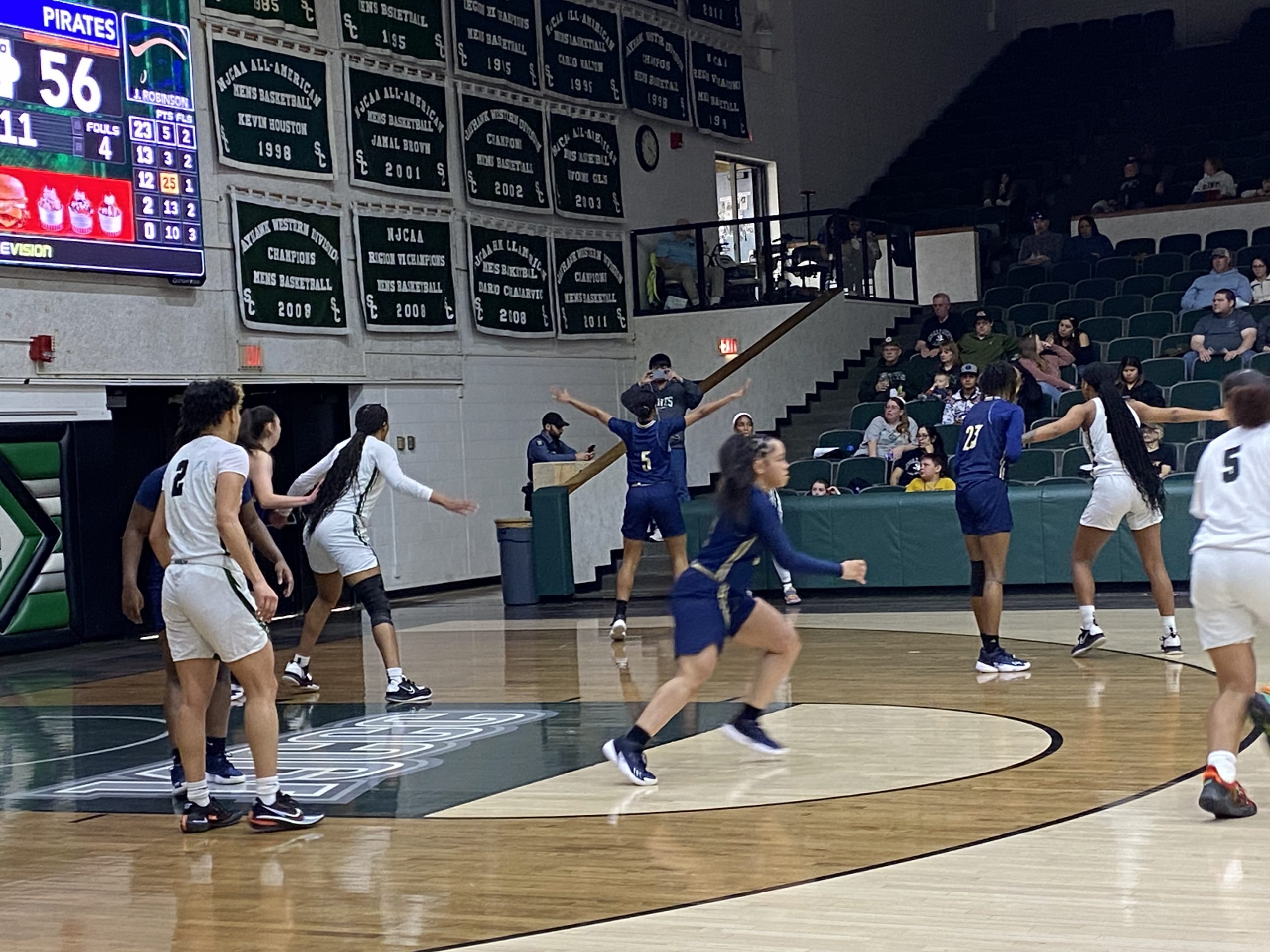 After a very strong outing against Cloud on Wednesday, Seward struggled in an 80-64 loss to the Independence Lady Pirates Saturday afternoon in the Green House.  Indy was under .500 in the Jayhawk and overall.  Seward shot 29 percent while being out rebounded 46-35 in the loss.
This game was tied 19-19 after one.  The Lady Pirates built a 34-26 lead with 4:31 to play in the half and led 38-33 at halftime.  Indy led 54-45 with 4:40 to play in the third and led 60-51 after three.  The Lady Pirates led 66-53 with 8:08 to play and led 73-55 with 6:07 remaining.  ICC led SCCC 75-55 with 5:18 to play.
Independence shot 41 percent while going 10-24 from three and 18-24 from the foul line.  Sewad struggled offensively shooting 29 percent and going 6-27 from three and 13-15 at the foul line.
D'Arrah Allen scored 25 in the loss.  De'Shawnti Thomas added 13 points and 11 rebounds.  Halima Salat scored 12 points with seven rebounds.  ICC's Valentina Ojeda had a career day with 35 points and 17 rebounds.
For the second straight season, both teams won on the road in the series.  Indy is 12-12 and 8-10 in the KJCCC.  Seward is 12-12 overall and 10-8 in the Jayhawk.  Seward plays at Garden City Wednesday night at 5:30 with Saints Shoot-around at 5:15 on 107.5.