Impaired Driver Causes Non-Injury Accident
Joe Denoyer - December 11, 2018 8:56 am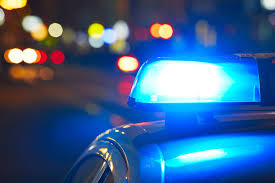 On Saturday, December 8, 2018 at about 9:15 p.m., officers were dispatched to the 1200 block of West Second Street for a report of an accident. Responding officers found that a pickup had struck a parked semi truck.
Investigating officers found that a 2009 Dodge pickup driven by a 28 year old male was traveling east on Second Street. The vehicle swerved and struck a legally parked 2015 Kenworth. The Kenworth was unoccupied at the time of the collision. The driver of the pickup was not injured.
Investigators suspected the driver of being impaired by alcohol. The driver was arrested subsequent to field sobriety testing. He was booked into Seward County Jail for driving under the influence of alcohol and reckless driving. Both vehicles were towed from the scene because of extensive damage.