Illegal Guymon Resident Arrested For Rape
KSCB News - April 9, 2013 8:21 am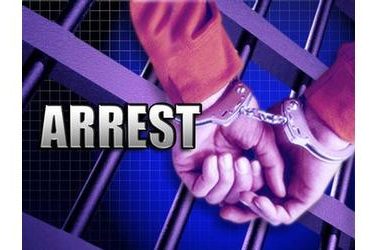 Julio Ralios Guiterrez, 33, of Guymon was arrested on two counts of rape in the second degree last week.
Guymon Police Department received an anonymous tip that Guiterrez was living with a juvenile and had lived with the juvenile's older sister and had a child with her.
According to the report obtained from the Police Department, a GPD Detective was able to locate the vehicle that Guiterrez was driving and pulled him over and found the juvenile and her mother in the vehicle as well.
Guiterrez was detained for questioning and the detective questioned the juvenile as well.
The juvenile, being 14 years of age, denied living with Guiterrez.
When Guiterrez was brought in for questioning, the report states that he told the detective that he did not know the age of the girl, but believed her to be about 17 years of age. He admitted that the juvenile in the vehicle with him was his girlfriend and that she was living with him and had sexual relations with him.
Guiterrez also admitted to having lived with the juvenile's older sister and having a child with her in the past.
The detective advised Guiterrez that the girl he had been living with was 14 years old and then placed him under arrest for two counts of rape.
The report states that the juvenile did later admit to living with and having sexual relations with Guiterrez.
DHS was on scene and took custody of the juvenile and also went to the mother's home and took custody of the juvenile's three younger siblings, according to the report.
Guiterrez is not a legal citizen of the United States.