Hutchinson Routs SCCC Women
Brock Kappelmann - August 28, 2023 6:19 am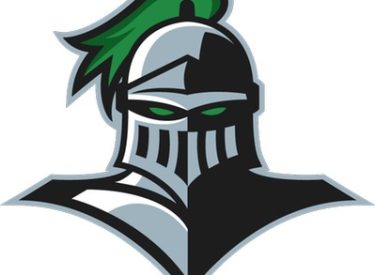 Jay Daubenberger
Seward County women's soccer went out eastward today to Hutchinson, Kansas to play against the #18 Hutchinson Blue Dragons, the first time the Lady Saints have ever played a nationally ranked opponent. The Lady Saints fought hard through most of the matchup, but fatigue set in during the second half and they couldn't overcome the Blue Dragons as Hutchinson took the win 5-0.
Both teams put up a fight early in the game with the Lady Saints and Blue Dragons exchanging possessions constantly in the first half. After the first thirty-five minutes had past it looked as though the two teams would enter halftime scoreless, but Hutchinson put a stop to that with their first goal of the game to take a 1-0 lead heading into halftime.
Seward County's limited numbers played a big factor during the second half as fatigue finally set in for the Lady Saints and they couldn't prevent the Blue Dragons from increasing their lead early in the half to 2-0 only eight minutes into the half. Despite their exhaustion, the Lady Saints gave it their all to fight off the Blue Dragons with whatever energy they had left, but another goal with 26:09 left in the half increase Hutchinson's led to 3-0 and two more goals for the Blue Dragons gave them a 5-0 win in their first ever matchup with the Lady Saints.
Seward County was able to take only four shots during the early morning matchup with three of those shots on goal. Freshmen Karla Morales took two shots with one of them on goal to try and get the Lady Saints on the board while Isabelle Artley and Malorie Massengale took the other two. Freshman goalkeeper Sydney Williams recorded seven saves for Seward County in their first matchup with a nationally ranked opponent, playing all 90:00 minutes for the Lady Saints in their second game of the season.
Seward County now falls to 0-2 on the season and will return home to Liberal, Kansas to take on Cowley College on Wednesday August 30th at Redskin Field at 6:00 PM in their first ever matchup with the Tigers.