Hugoton Police Make an Arrest on an Outstanding Warrant
Joe Denoyer - April 8, 2022 9:55 pm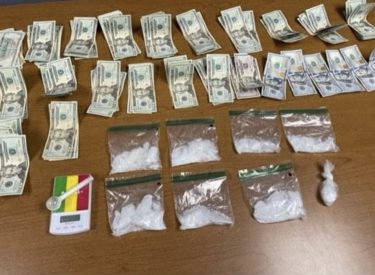 On Friday, April 1st, officers of the Hugoton Police Department conducted a traffic stop in the 300 block of Harrison Street in Hugoton. A 2008 Kia Sorrento was stopped for a traffic violation. The driver was identified as Christopher DeLeon , 29, of Hooker Oklahoma. During the investigation of the traffic stop it was discovered Mr. DeLeon had a warrant out of Liberal. During the traffic stop, 11.8 ounces of Methamphetamine, drug Paraphernalia, and $2,450 in cash was also discovered inside the vehicle. DeLeon was arrested on the Warrant and taken to the Stevens County Jail. An affidavit will be forwarded to the Stevens County Attorney for formal charges of:
Possession with intent to Distribute Methamphetamine
Possession of Drug Paraphernalia with intent to Distribute
Possession of Drug Paraphernalia with intent to use
Interference with a Law Enforcement Officer
No Drug Tax Stamp.
The person has not yet been convicted of a crime, and are presumed innocent until found guilty in a court of law.