Hugoton Police Make a Drug Arrest
Joe Denoyer - April 13, 2022 6:30 pm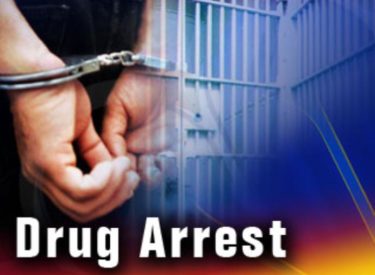 On April 5th, officers of the Hugoton Police Department, Morton County Sheriffs Department K-9 unit and the Kansas Highway Patrol executed a search warrant at 708 S. Harrison in Hugoton after a month long investigation. During the Search Warrant, 1.1 ounces of methamphetamine, a digital scale, and paraphernalia were seized. A warrant was obtained for the occupant of the residence. Lance Parker,47, of Hugoton was arrested in Tyrone on April 12th.
The Oklahoma District 1 Task Foce, the Morton County Sheriffs Department, and the Kansas Highway Patrol assisted with the Search Warrant.
An affidavit was forwarded to the Stevens County District Attorney for the filing of formal charges of:
Possession of Methamphetamine
Possession of Methamphetamine with intent to Distribute
Possession of Drug Paraphernalia
No Drug Tax Stamp
All parties are presumed innocent until proven guilty in a court of law.