Hugoton Man Arrested For Aggravated Assault
Joe Denoyer - December 18, 2019 5:41 pm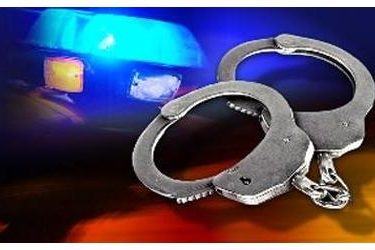 On Friday December 13th, Officer James McCann of the Hugoton Police Department was dispatched to a residence where an assault occurred in the 300 block of west 8th in Hugoton. Upon arrival, Officer McCann made contact with four victims. It was reported that they were on Madison Street and pulled onto 11th Street in front of another vehicle. That vehicle then began following them. The driver attempted to get away from the other vehicle by driving down side streets. The driver then pulled over in the 300 block of west 8th Street and the suspect vehicle pulled in front of them blocking it from moving forward.
The driver of the suspect vehicle, Obed Juarez, 27, of Hugoton, got out of his vehicle with a handgun by his side. He approached the victims vehicle who then put there car in reverse and left.
Upon obtaining additional information, Officer McCann and Sgt. Fedelin located the suspect vehicle. Mr. Juarez was arrested without incident in the 100 block of NW Avenue. Three passengers were inside the vehicle, including 2 children.
An Affidavit if Aggravated Assault x4 and Aggravated Endangering a Child was forwarded to the Stevens County Attorney for formal charges.