House Fire In Guymon Ruled Arson
KSCB News - September 11, 2009 12:00 am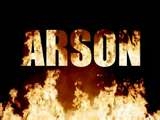 A house fire Thursday evening in Guymon has been ruled as arson by fire officials.
Guymon Firefighters were called to 1604 N. Beaver at 7:48pm Thursday night for a reported house fire. On Firefighters arrival, smoke was found coming out of the back of the house which was vacant. ź??Neighbors near the house notice the smoke first and called 911 immediatelyź?ť, stated Lt. John Shaffer of the Guymon Fire Department. Firefighters had to break through the front door and attack the fire inside. The fire was under control within minutes after gaining access.
The home is owned by Richard Gherna of Oklahoma City who Fire Department officials have been in contact with. Mr. Gherna stated that the occupants of the home had been recently evicted from the home. Neighbors stated that the tenants were last seen as late as this past last weekend. ź??There were clear indicators that the fire was deliberately set in this home and an ongoing investigation will continueź?ť, stated Lt. Shaffer.
No injuries were reported with the home sustaining an estimated $10,000 in fire and smoke damages. The Guymon Police Department will be further investigating this fire with assistance from the Guymon Fire Department and the Oklahoma State Fire Marshals Office.
If anyone should have any information regarding this fire, please contact the Guymon Police Department at 580-338-6525 or the Guymon Fire Department at 580-338-5536.